DOuble Trip Press wedding LookBook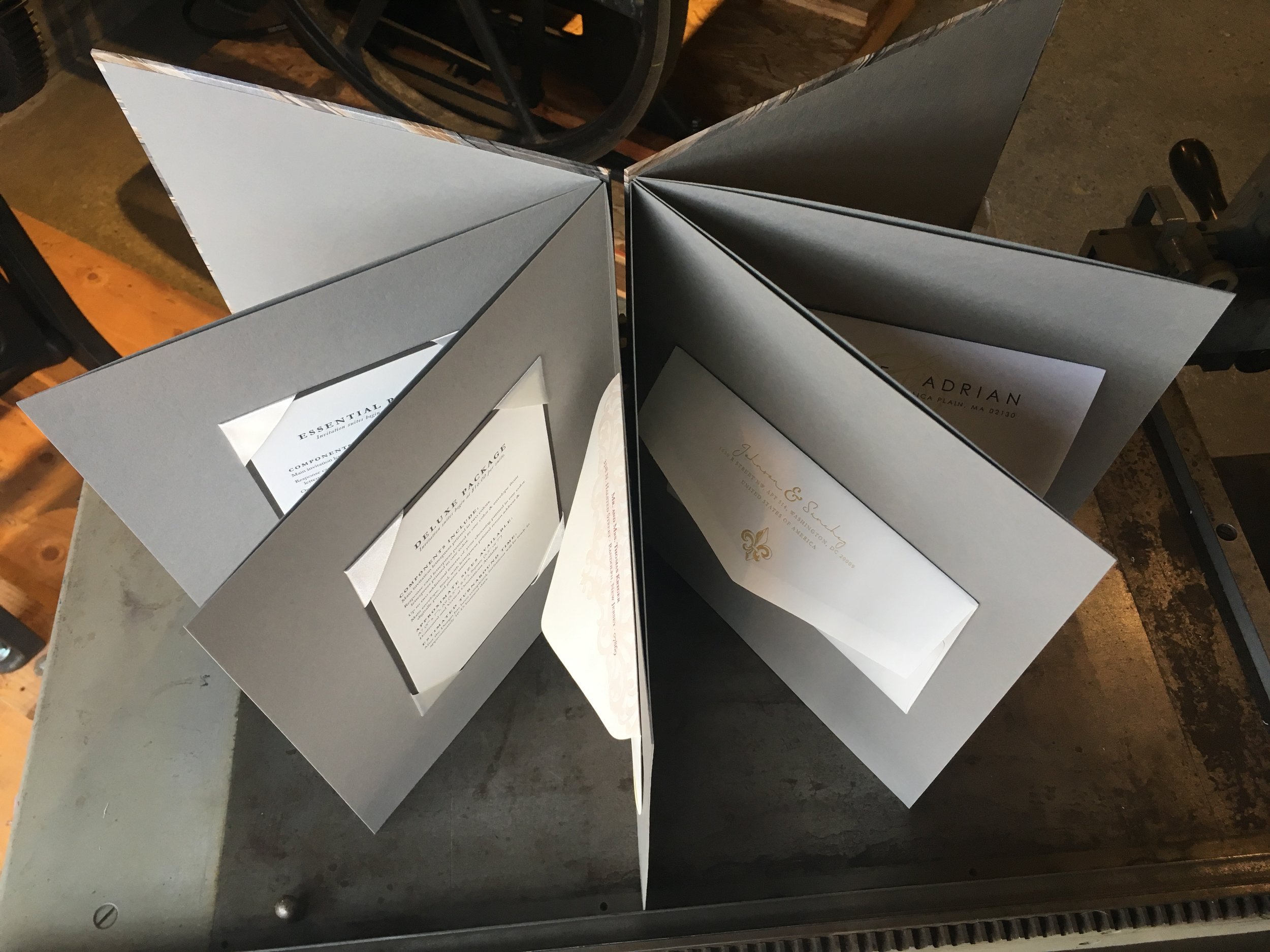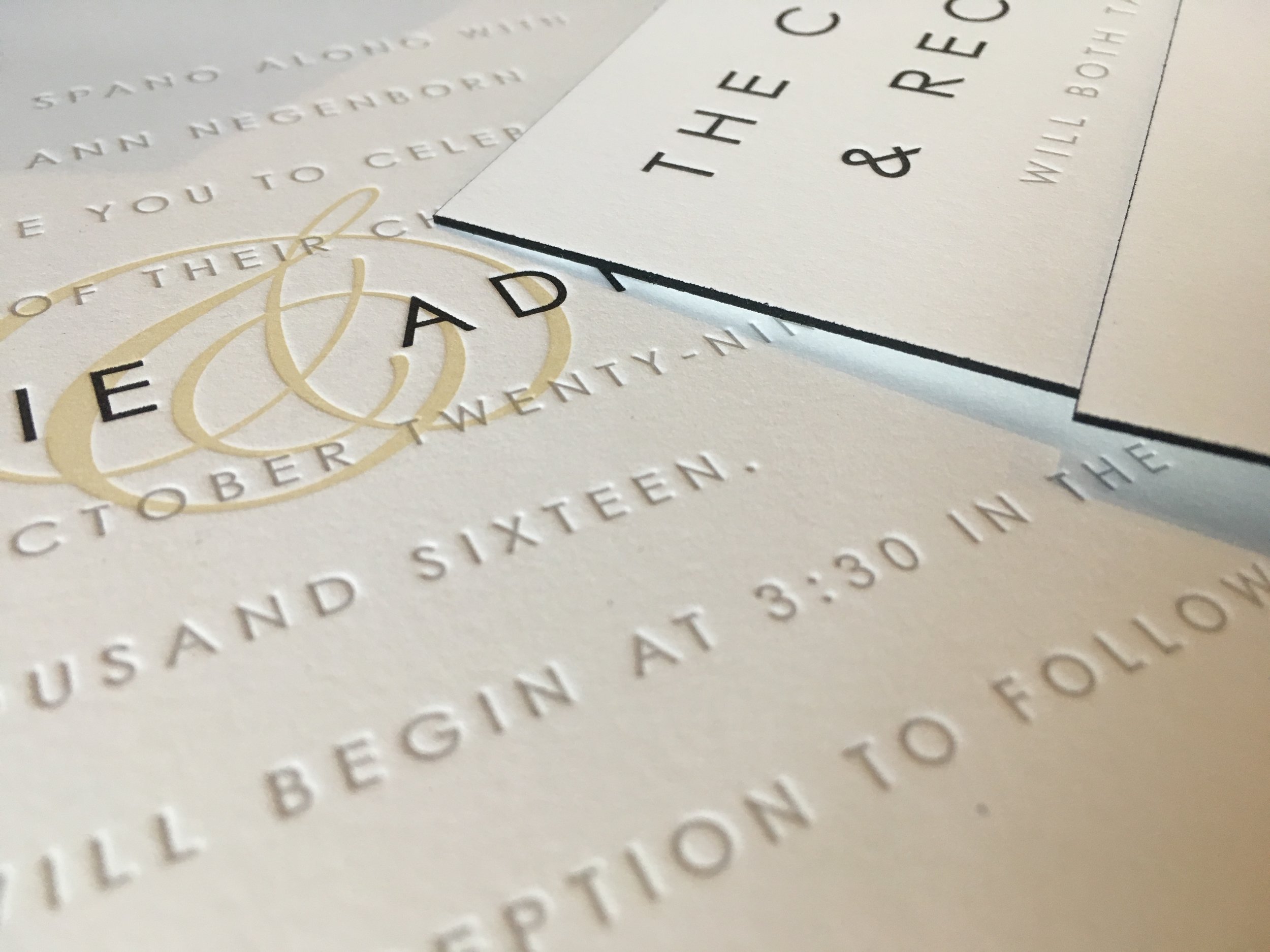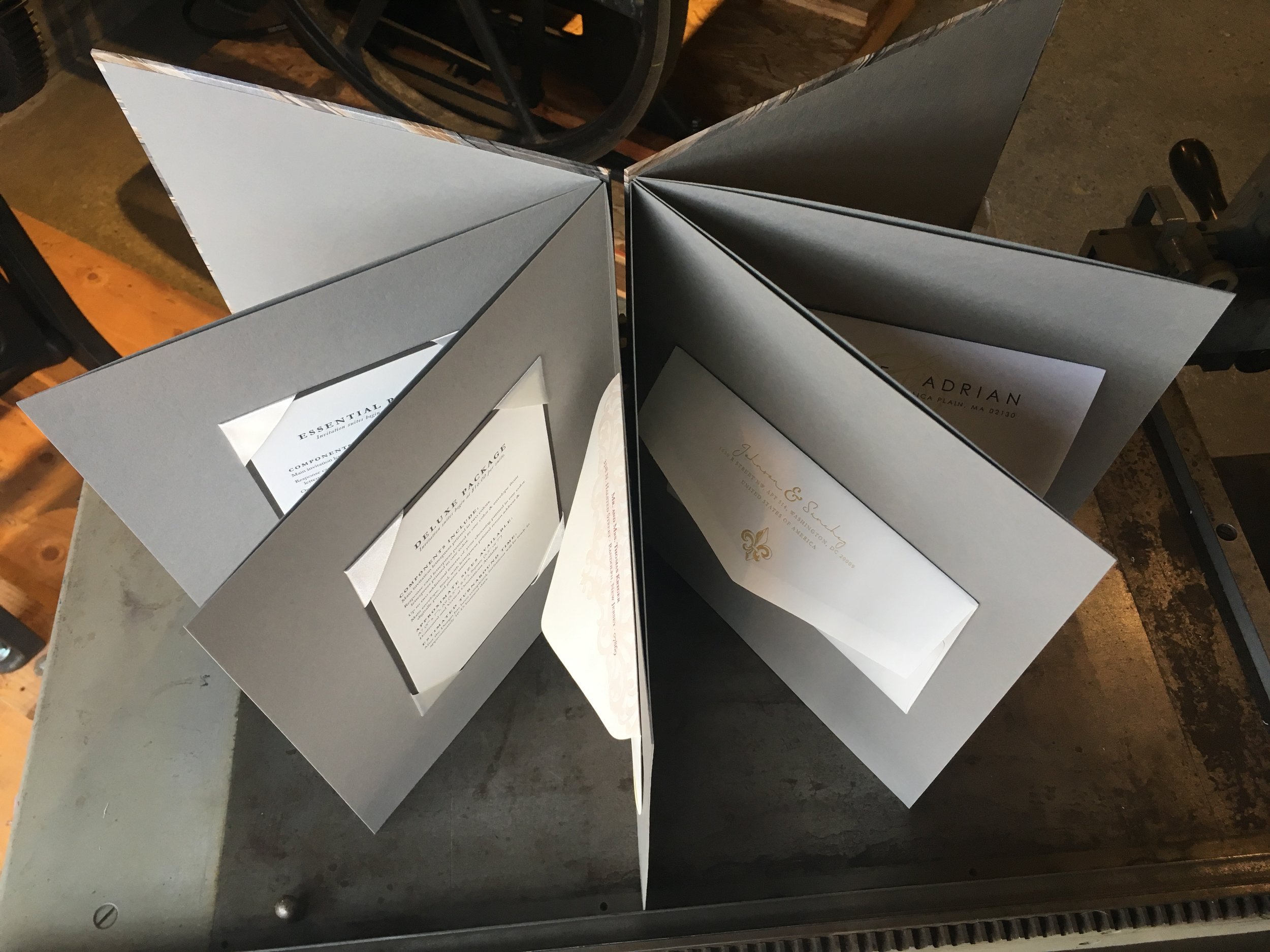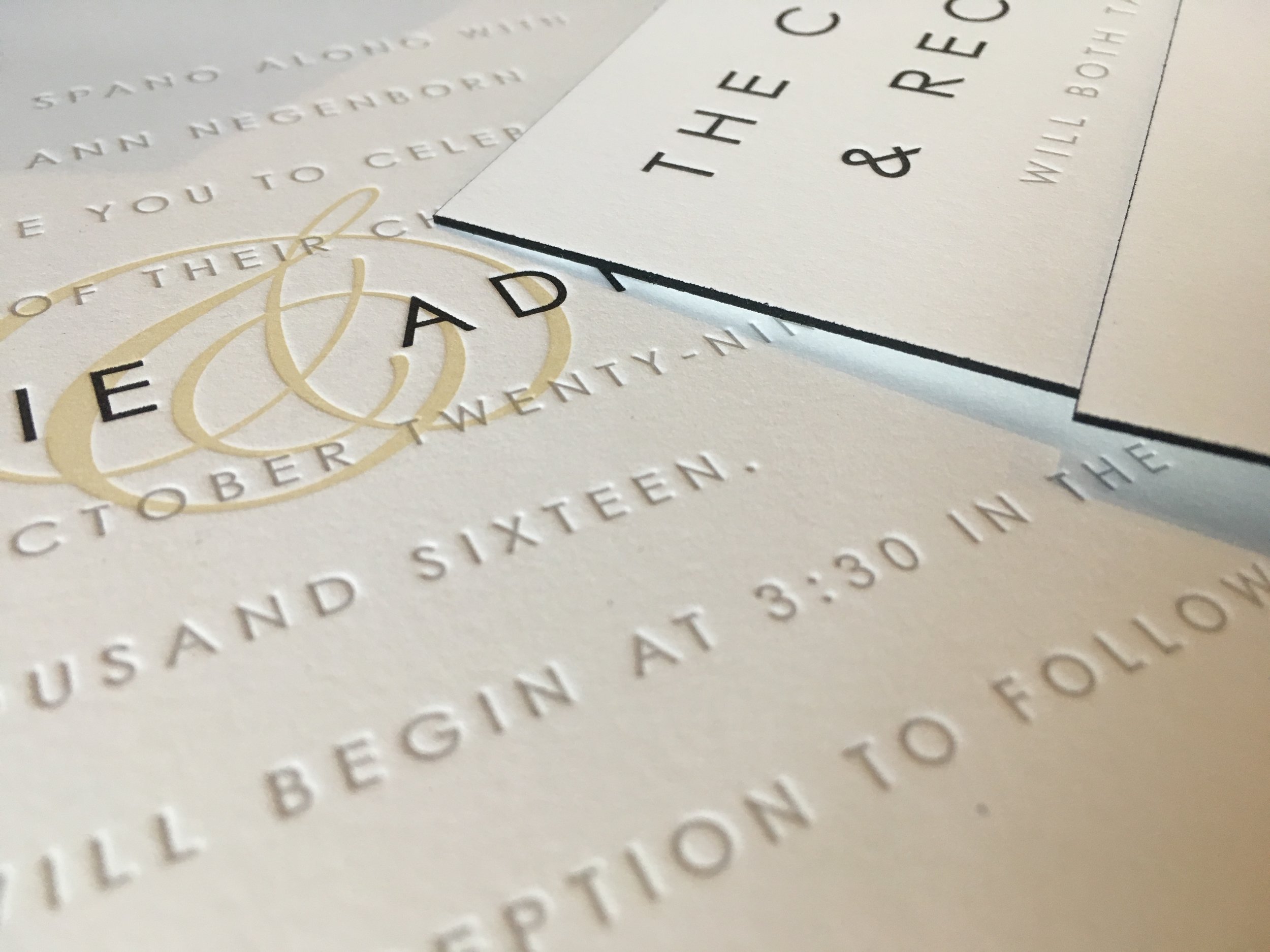 For the first time at Double Trip Press, we are offering Chicagoland's top wedding and event planners our Wedding Lookbook. This beautifully crafted hand-bound edition includes tiered pricing guides, removable samples of our invitation packages, and our mission statement that ensures our commitment to quality and the complete happiness of our clientele. We know all too well how important it is to make a lasting impression with prospective clients, and we are ready to guide you through the deeply personal experience of presenting invitation options with the highest quality materials, printing, and typographical design. This is our gift to you.
If you are a wedding/event planner and would like to acquire a limited edition copy of our Wedding lookbook, please contact us to set up a visit to our studio. We will be delighted to show you our vintage presses and answer any questions that you may have about our concierge approach to wedding stationery design and printing.